WHAT OUR READERS WEAR: YOUR FAVORITE FRAGRANCES
If you follow us on Instagram (@thesundayissues), you know we've been talking about fragrance for a few weeks. If you don't follow us, what are you waiting for? That's where we really let loose. Point is, we pride ourselves on having two-way conversations on IG and we loved when you told us all about your favorite fragrances. We saved your feedback and want to share your fragrance picks with all of The Sunday Issue readers. If you're in the market for a new fragrance, look no further than the amazing community that is our readers and followers. Here we go….
Let's start with something truly luxurious, Lipstick Rose by Frederic Malle. This scent was created by Nose Ralk Schwieger (perfumers are called "noses" in the industry), who has made quite a few fragrances you've probably already smelled. Lipstick Rose is a floral scent with top notes of grapefruit and violet, middle notes with a sweeter lean: rose, iris and raspberry and base notes of vanilla and white musk. And, the packaging?! It's one to put on display.
Simply by the name, it's obvious this is a scent for those who like floral fragrances. Gardenia is even more specific, a white floral that is very lush and fragrant. Gardenias are rarely subtle and perfect when you're looking for a signature scent. What is nice about Flora by Gucci Gorgeous Gardenia is the floral notes are mixed with a red berry and pear note, which add another layer and make this version a fruity floral rendition of the original.
African Leather is a fragrance that will get you noticed. This is a unisex, woody scent that is warmed with notes of Cardamom and given a green twist with notes of Geranium. Wearers say it's not a traditional leather scent, but rather one that leads with a spicy, musky impression. It's one to try first; it truly melds with your body's chemistry to form a unique, personalized scent.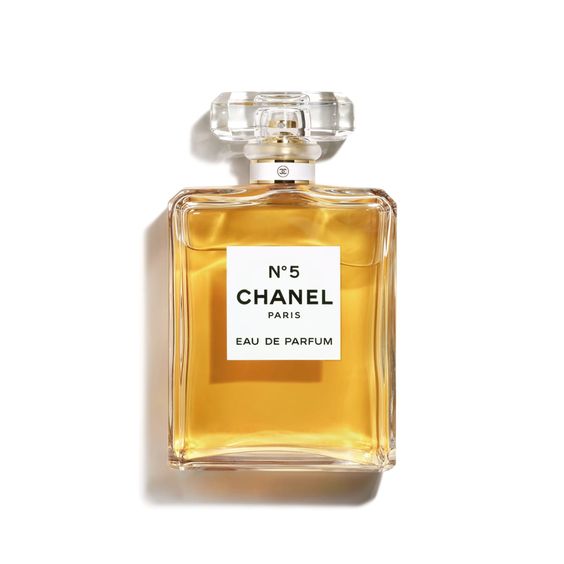 A classic is just that for a reason. This Floral Aldehyde (powdery note) fragrance is a combination of Neroli and Bergamot, Rose, Jasmine, Lily of the Valley, Ylang Ylang, Sandalwood, Vetiver, Moss, and Bourbon Vanilla. That's a lot of powdery florals, mixed with some wood, a touch of citrus (bergamot), vanilla and grass (vetiver). Marilyn Monroe said the only thing she wore to bed was Chanel No. 5, probably because that's all she needed. This one is for floral die hard fans ONLY.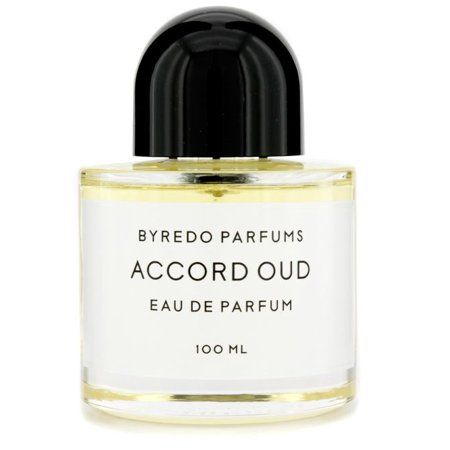 Let's talk about Oud, which is one of the most expensive ingredients in the world. According to Wikipedia Oud is a resin that comes from Agar tree which is found in India, Bangladesh and Southeast Asia. When the wood of the Agar tree becomes infected with a specific parasitic mold, it produces a fragrant resin which is Oud, which is warm, sweet and acidic all at once. Since only a small fraction of Agar trees become infected, Oud is precious and expensive. Byredo's take on an Oud also features Blackberry, Rum, Saffron, Clary Sage, Leather, Patchouli and Powdery Musks. This is a warm, sweet take on Oud and it's luxurious, complex and arresting.
This is a woody aromatic fragrance with wood and soil notes that evoke the dense forests of Europe. It has hints of bergamot, lemon, pepper, pine, sandalwood and vanilla. It's become an "it" fragrance whose composition connotes a bohemian, free-spirited, hippie. It's what we imagine the signature scent of Woodstock would have been if corporate sponsorships and influencers had been a thing back in 1969.
This is a warm floral that is synonymous with a Eurpoean summer vacation spent in some far-flung, luxurious villa on the French or Italian riveras. There are yachts and fresh towels and striped umbrellas and daily meals of freshly-caught seafood. Blue sparkling seas, pink bougainvillea, white linen shirts…. If only I'd invented Google. If that's the vibe you're going for, Soleil Blanc. It has notes of Bergamot, Cardamom, Ylang Ylang, Coco De Mer. It's sultry and sophisticated and is an Allure Best of Beauty award winner.
Catherine Spinley is the Editorial Director at The Sunday Issue as well as a freelance writer and sometimes-photographer. When not stalking other people's dogs or yelling at people who refuse to walk up the left side of the escalator, she works in the beauty industry and practices yoga. You can read about her at worepaint.com and @spinderella1110.