SUNDAY FOREVER'S FRIENDSGIVING 2018
by the Sunday Forever Team
Sunday forever's friendsgiving 2018
FULL DISCLOSURE: Ashli here, again, founder of Sunday Forever… While The Sunday Issue is something that I always wanted to make happen since Sunday Forever was born, it just wasn't possible to run both - I was a one woman show for a long time. Enter, Irene and Cathy who, if it weren't for them, my pipe dream of The Sunday Issue would be dead. With that said, the idea for this entry came from them - but now, I'm hijaking it a bit. I was supposed to send a little paragraph on what I'm grateful for, and so was the rest of the team but, you know how it is — things get busy and "writing" something seems like somewhat of a chore. So there's only one thing to do: procrastinate (and trust me, we did). Things are WILD at Sunday Forever HQ right now; we're getting ready for Black Friday, Small Biz Saturday, and Cyber Monday. We're a tiny team doing a whole bunch of things. To my utter surprise I hear that the team did in fact submit their blurbs in for this piece and for that, I am grateful. The end.
JK.
I've hesitated to write ANYTHING about how I feel at this stage in the game of Sunday Forever because it's so emotional. Highly emotional. One day, I will express all of how I'm feeling about everything, but for now, I will only dip my toe in because I am SO fucking grateful to the incredible humans that have helped me make my literal dreams begin to come true. Instead of going into a tear filled rant, I'm going to use some scrambled free association (which might get confusing). Here we go…
Helene - has been with me from the beginning. Her ambition is to become a famous actress and, let me tell you, it's going to happen. The first time I met her, she showed up with a slightly crumpled résumé with some BS on it, and of course I tossed it to the side because I don't GAF about that sh*t. To me, it's about the human behind the resume, and needless to say, she was and remains a great human. She showed me through her character and actions that she was honest, dependable, hard working and kind. Her dry wit and sense of humor had me at "hello". Long from now, when she's in Hollywood & on the big screen, we joke that she'll still be making bracelets in her fancy green room - damn right she will. I love you Helene, you magical superstar.
Irene - joined us right after Helene. I was holding interviews at the Starbucks across the street from my apartment (which is where I ran the company from for an entire YEAR! — my apartment, not Starbucks). Irene was wearing a black suit (you have to know her to realize how INSANE this is looking back), with a crisp résumé in hand…I'm sure you can already guess what I did with it. I was wearing cutoffs and Birkenstocks, and if I had to guess, my hair was in a dirty topknot. I could tell she didn't know what to think of me. Cut to nearly two years later - it's been like watching a gorgeous, mysterious flower unfurl. She's loyal, kind and insanely open to learn and contribute. She helps me create most of the photography you see and laughs at (most) of my bad jokes. Ireney holds a special place in this heart.
Olivia - has been with us for nearly a year now. She was initially filling in to "help us out" when our business really started to grow at a crazy rate. The first time we met, I recall clocking her as neat, professional, ON TOP OF IT woman, and don't get me wrong, she is all of those things, but I've come to learn that she is so much more. She has an enormous heart, and an incredible work-ethic to match. The team always says that "Olivia keeps us in lock-step" and I second that. The best part though, is the amount of times she's made us laugh until we cry - she rounded us out. She's encouraging, gentle, kind and honest. She's one of a kind.
Nicole - has been with us only a few months, but there's one thing I know: she's amazing. She worked with Olivia at her previous job so, needless to say, she had my full support right off the bat. She has the sunniest disposition, can-do attitude and the best brows in town. I made up a nickname for her the second week she was with us: Nunu. We'll see if it sticks. Love you NUNU!
Cathy - and I go WAY back. We worked together for a very long while during my pre-Sunday Forever career. Then, we inevitably became friends. Cathy has a full-time gig (you would be impressed) but she also helps Irene and I fully run The Sunday Issue. She is a genius writer, a committed friend, a master conversationalist and cheerleader — not to mention she has insane style and knows everything you could ever dream of knowing about lipstick. She also has her own beauty blog: Worepaint. It's genius and so is she.
Last but not least, a HUGE thank you to my massive group of friends, family and fur babies who allow me to neglect them without taking offense, because they know I'm currently taking care of a GIANT baby called Sunday Forever. One day I will make it all up to you — I promise. But for now, I've got to feed this baby with both tits.
…AND NOW WE'RE BACK TO OUR REGULARLY SCHEDULED PROGRAM:
We've had a pretty incredible year, with the most amazing friends & family by our side, so the Sunday Forever team decided to throw a little Friendsgiving dinner to celebrate each other and all the goodness in our lives. Needless to say, there was a lot of food, wine and laughs that made our first ever Friendsgiving dinner extra magical. Here's what we've been thankful for this year…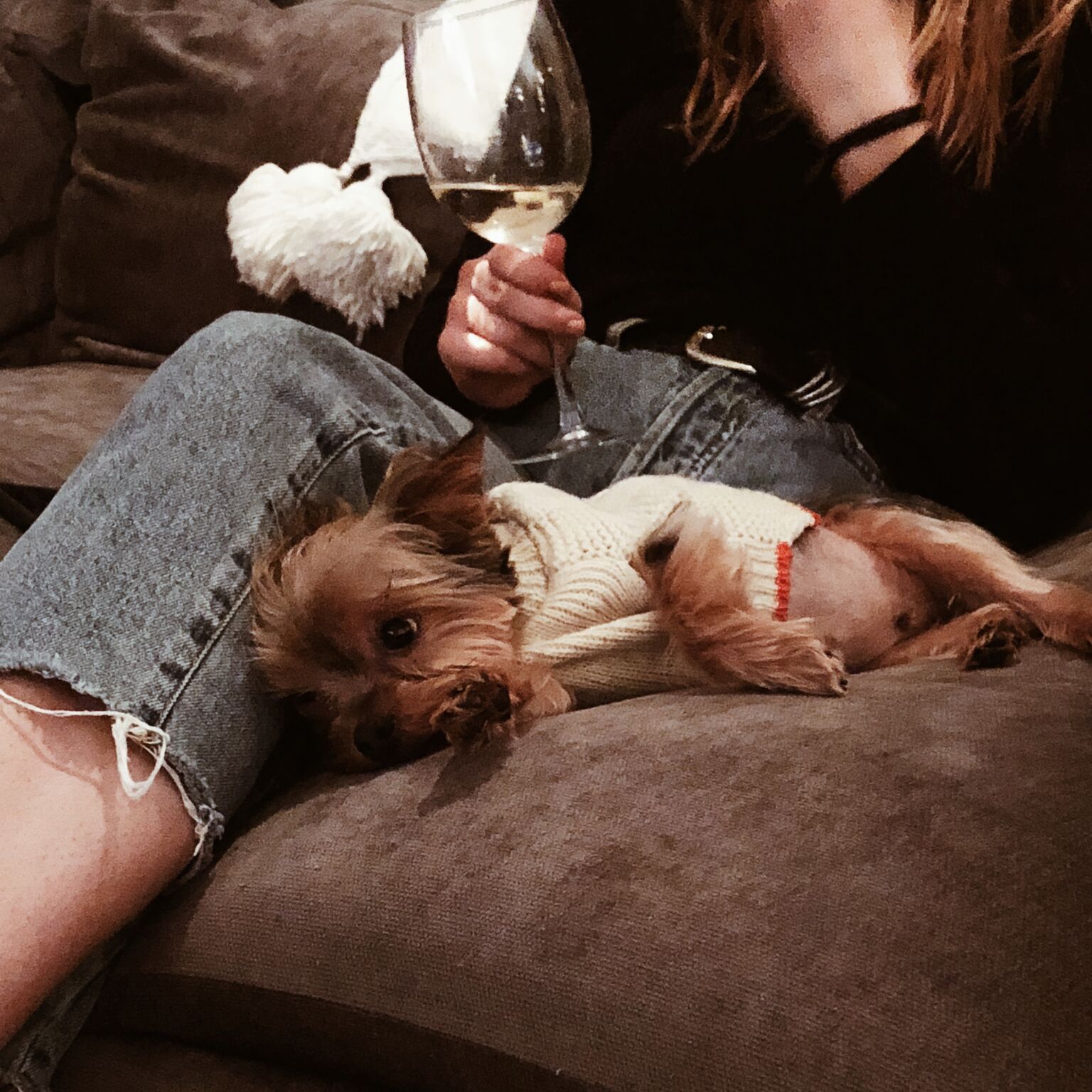 "This Thanksgiving I've realized how incredibly thankful I am for the opportunities I've been given over these past few months. I'm so grateful to have graduated from college, and although the transition into the "real world" has been more challenging than I had expected, I can't even describe how much I have grown since May. I am so thankful to have met the talented, driven, magical women at Sunday Forever who inspire me to want to be the most hardworking version of myself. Basically, more than anything, I'm thankful that my world is full of people who are understanding, kind, and supportive of me as I try to find my way in this crazy life that I still have so much more to learn about." - Nicole
"In all my years, I never once took Thanksgiving as a time of reflection — which is pretty awful when you think about it because that's kind of what it's supposed to be about. But for some reason, this year I found myself reflecting a little bit more on my life. In general, I've started to just be more appreciative of the everyday things (maybe this is all those Oprah SuperSoul Sunday podcasts speaking but who knows). I'm grateful for the growth I've gone through in the last year, the obstacles I've overcome, all the amazing people I have met, and the piece of me that knows that regardless of the many ups and downs to come, with the help of all the loving people around me, I can get through anything." - Olivia
"This Thanksgiving, I'm incredibly thankful for the strong sense of self I've come to find over the last year. I'm thankful for the accountability I've strived so hard to hold myself to. I'm thankful for the peace I've found within myself to let life do it's thing without feeling a pressure to have everything figured out always. I'm thankful for the love I've found that runs wild in my own heart, for those around me, but most critically the love I've grown to have for myself. Thanksgiving is a time of gathering and family, and I recognize that without those around me, finding this profound sense of self would not have come as naturally. So, while I am giving thanksgiving to something very personal and individual to me, I know that I simply would not be in the place I am without my amazing family, my inspiring co workers, and my true friends. It feels so great to be thankful…and for that, I am thankful :)" - Helene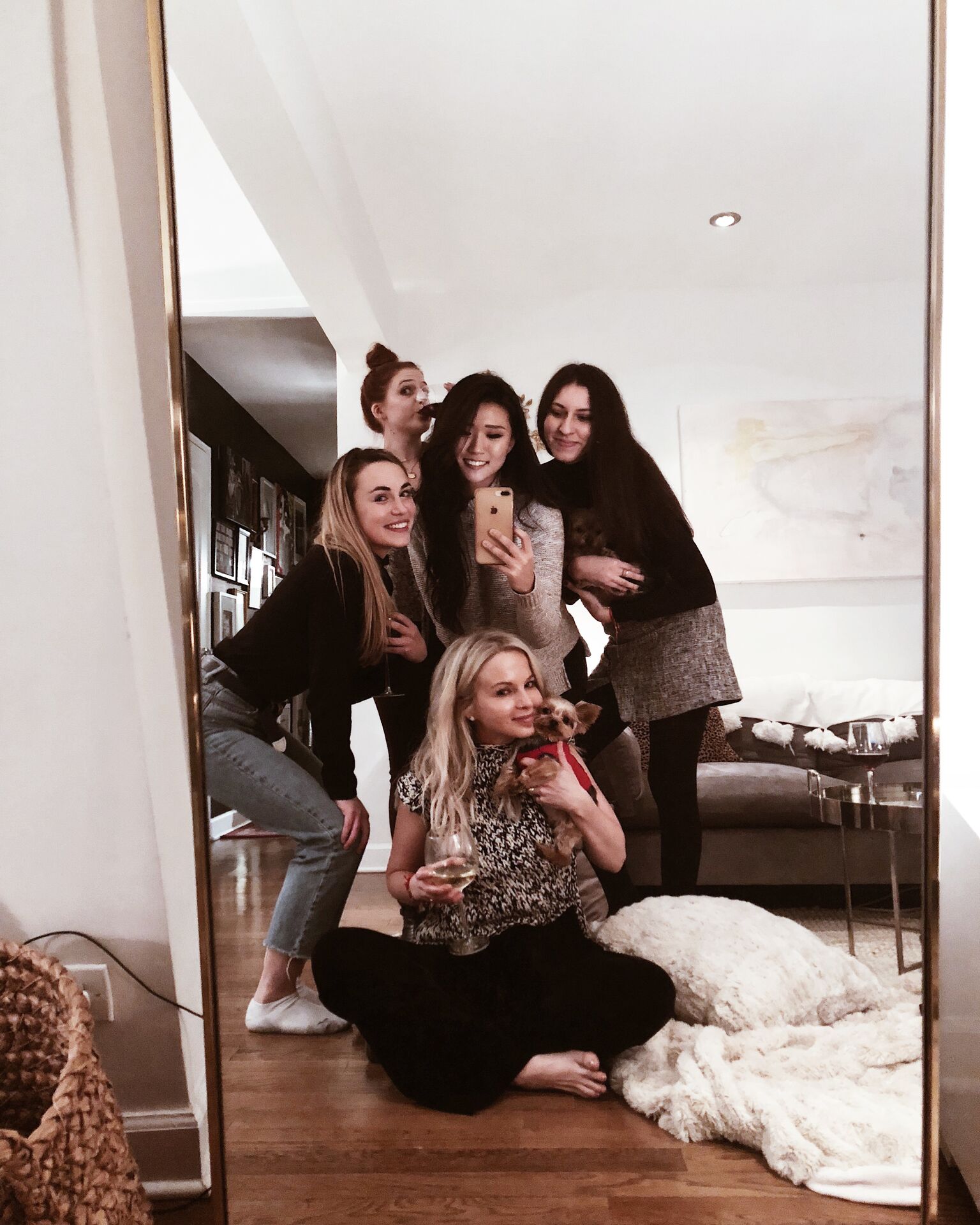 "I can't even begin to explain how much I've learned, experienced, and grown since this time last year. I've had the most incredible friends and family by my side to support me, teach me, and love me through all the good and the bad, and for them, I am forever grateful. I can't say that I loved every minute of it, because, of course, some things were tough — but I wouldn't trade any of it for the world. I'm grateful for all the growing pains, heartaches, speed bumps, and more, because without them, I wouldn't have had to fight to become a stronger and better person. This Thanksgiving, I'm thankful for my growing love for the amazing people around me, my job, the ups and downs of life, and most importantly, myself." - Irene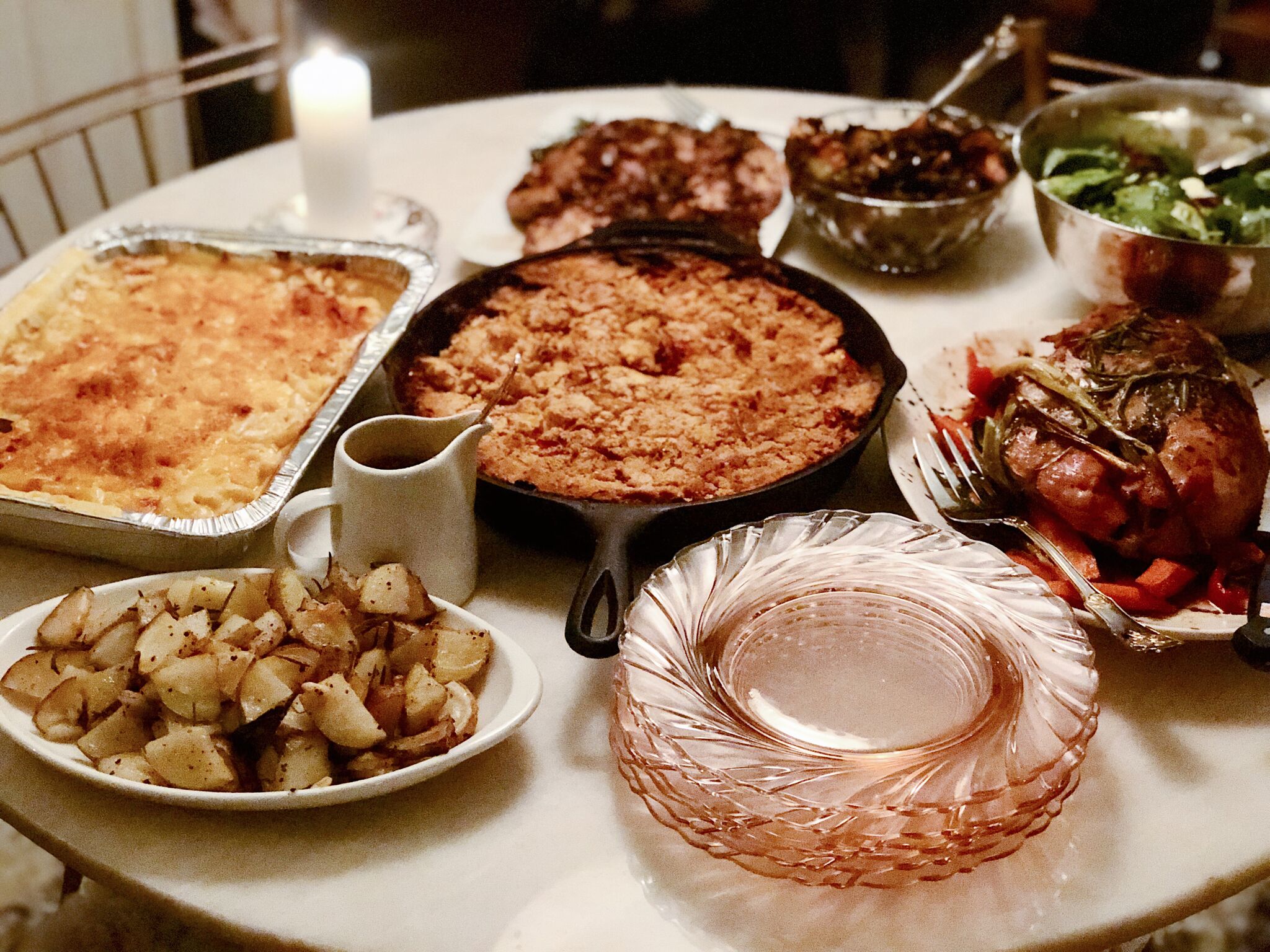 "It's so difficult to avoid cliche here, but the things I am grateful for are just that because they are universal. I have family and friends I depend on, who let me lean on them and bear my weight when life is difficult. I have a job that keeps me energized and engaged. And, I have all of you who have brought creativity and fun and joy back into my life. I also have the gift of hindsight, and I am so grateful to be able to say, "you know what Cath? You'll do better next time." And, I will."
-Cathy
Wishing everyone the most magical, food-filled Thanksgiving.
With love,
The Sunday Forever team