OUR SUNDAY STORY
We sat down with our founder Ashli Stockton TO CHAT ALL THINGS SUNDAY FOREVER.
Q: What was the intention behind Sunday Forever?
A: It all started with my quest to design a life that felt cosy, magical and spiritual every day... like they were Sunday Forever. I also wanted to bring people little items that would add joy and comfort to their daily lives and show them that magic can be accessible.
Q: What is the thought process behind the items available on SundayForever.com?
A: Each item I have created has been thought up from either a movie, a trip, a friend, a song or a memory. I find inspiration everywhere and then I turn it into something tangible. A simple red-stringed bracelet to ward off bad energy, a delicately scented candle or a silk kimono are a few things that can bring you instant comfort and happiness. To be able to offer those moments to my customers is such a delight. I take great pride in the intention-setting of all the Sunday Forever pieces.
Q: Sunday Forever is literally a form of self-care. Why is self-care so important to you?
A: It's easy to become isolated and consumed in work and life because the to-do list can seem endless. Taking care of yourself and your most important relationships will help to keep your soul properly nourished.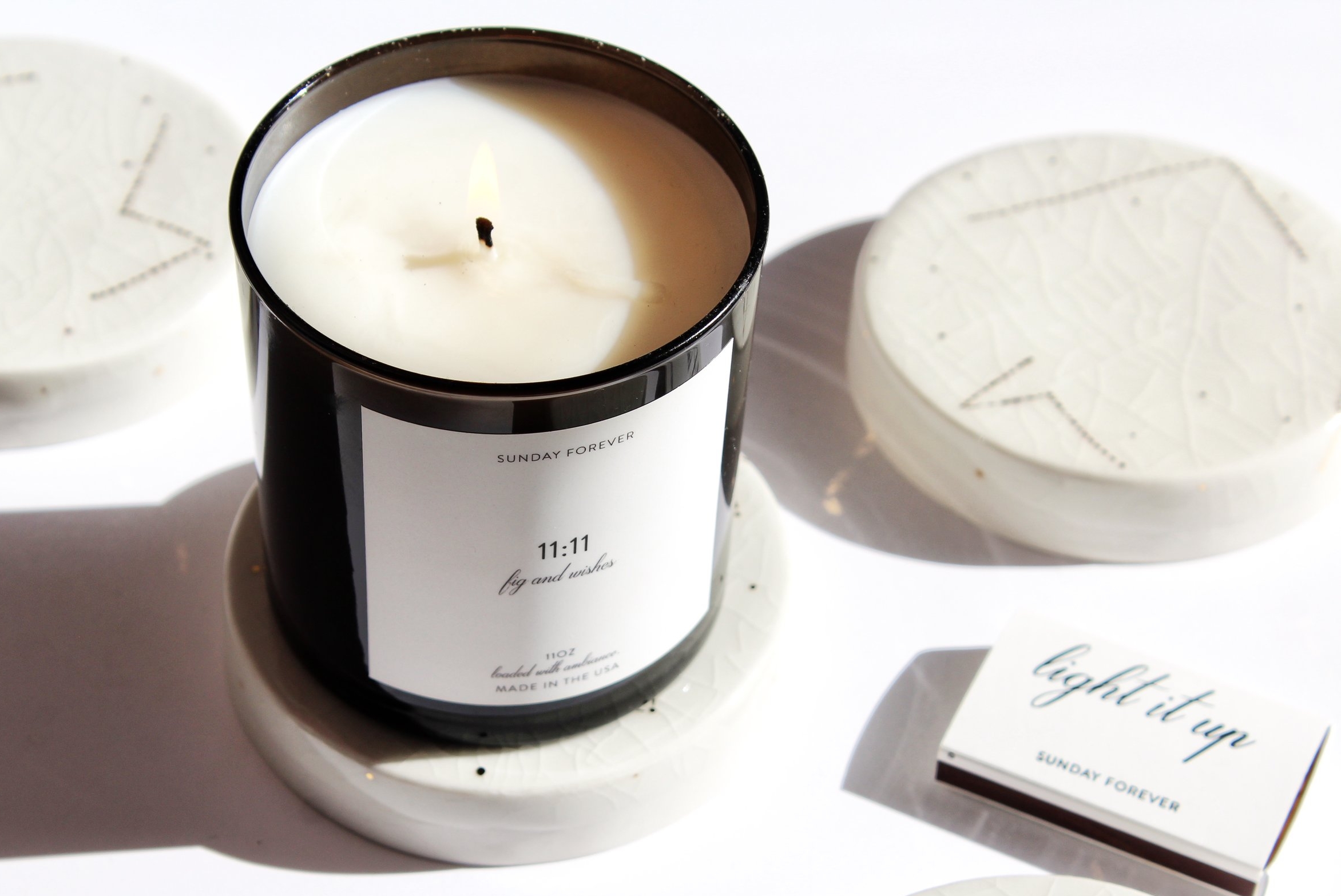 "EVEN WHEN IT SEEMS IMPOSSIBLE TO TAKE TIME FOR YOURSELF, IT'S NECESSARY..."
Ashli Stockton - Founder of Sunday Forever